Education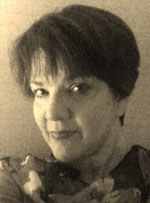 Susan Golashovsky FASA, FSA-Scot is Principal of the firm and is fully qualified in her profession having taken her professional appraisal studies through George Washington University in conjunction with the American Society of Appraisers. Susan continued her education in Fine and Decorative Arts through various programs, including Winterthur Museum Study Programs. Susan has studied antiques and Decorative Arts both nationally and internationally.
Experience/Qualifications
Ms. Golashovsky has a working knowledge of the retail side of antiques and decorative arts with over 20 years of experience. She is considered a "Qualified Appraiser" under IRS guidelines. Susan is a Fellow Accredited Senior Appraiser with the American Society of Appraisers (FASA) and has earned four designations in Personal Property: Antiques and Decorative Arts, Residential Contents, American Folk Art and Antique Furniture. Susan is the only ASA appraiser on the east coast accredited in American Folk Art.
Ms. Golashovsky is a past International President of the American Society of Appraisers and has served the society by chairing the International Ethics Committee, the Budget and Finance Committee and the Investment Committee. Susan is currently on various ASA Committees, including International Board of Examiners and the Personal Property Committee. She also serves on the ASA Educational Foundation, a separate 501(c)(3) educational outreach arm for grants and scholarships regarding appraisal education. She is a past president of the Philadelphia Chapter of ASA and has served on the Executive Committee of the Bucks County Antiques Dealers Association.
All of our Associates are experienced appraisers within their specialty fields and follow the Uniform Standards of Professional Appraisal Practice (USPAP).
Speaker, Author, Instructor
Susan Golashovsky has lectured publicly about the appraisal profession and antiques and decorative arts. She has developed and presented several connoisseurship seminars and webinars on various Decorative Arts topics for both ASA and compeer appraisal societies.